Harrier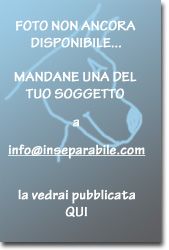 We are collecting the material for being able to realize the card of
FCI-Standard N° 295 / 05 . 03. 1998 / GB
TRANSLATION : Mrs. Peggy Davis, brought up to day by Dr. Paschoud.
ORIGIN : Great Britain.
DATE OF PUBLICATION OF THE ORIGINAL VALID STANDARD : 27.11.1974.
UTILIZATION : Scent hound.
CLASSIFICATION F.C.I. :Group 6 Scent hounds and related breeds.
Section 1.2 Medium sized scent hounds.
With working trial.
SUGGESTED BREEDINGS by MENANDPETS.COM:
No breeding to signal
if you want to know like signaling yours, contacts: marketing@inseparabile.it
GENERAL APPEARANCE : Strong and light dog, less powerful and more distinguished than the Foxhound.
HEAD : Expressive, moderately large.
CRANIAL REGION :
Skull : Flat, occipital crest slightly marked.
FACIAL REGION :
Nose : Black, well developed.
Muzzle : Quite long and rather more pointed than square.
Lips : Covering the lower jaw.
Eyes : Always dark, never prominent, of medium size, not too round.
Leathers : V shaped, almost flat, slightly turned, quite short and rather set on high.
NECK : Long and free although well tied into the shoulders. Slightly arched in its upper part.
BODY :
Back : Straight and muscled.
Loin : Strong and slightly arched.
Chest : More developed in depth than in width.
Ribs : Rather flat than too rounded.
Flank : Must neither be too full nor too tucked up.
TAIL : Of medium length, with some longer and coarser, slightly offstanding hairs (like ears of grain) towards the tip; well carried.
LIMBS
FOREQUARTERS : Forelegs straight and vertical.
Shoulders : Sloping and well muscled.
HINDQUARTERS :
Hips : Strong, hip bones quite prominent.
Thighs : Long and well let down.
Hockjoint : Neither too straight nor too bent.

FEET : Neither too tight nor too round.
GAIT/MOVEMENT : Supple and steady.
SKIN : White with black markings.
COAT
HAIR : Smooth, of English style, i.e. flat and not too short.
COLOUR : Usually white as base colour, with all shades of black to orange, in France generally tricolour with black mantle covering the upper part of the back.
SIZE : From 48 to 55 cm maximum - but rather from 48 to 50 cm preferred.
FAULTS : Any departure from the foregoing points should be considered a fault and the seriousness with which the fault should be regarded should be in exact proportion to its degree and its effect upon the health and welfare of the dog.
ELIMINATORY FAULTS :
Aggresive or overly shy.
Depigmented nose.
Prognathism.
Loin long and flabby.
Thin thighs.
Discoloration of scrotum.
Any dog clearly showing physical or behavioural abnormalities shall be disqualified.
N.B. : Male animals should have two apparently normal testicles fully descended into the scrotum.