THE CINCILLA'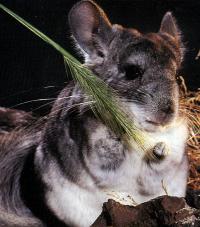 Average life of the life
Weight of the adult female
Weight of the adult male
Pubert in the male
Pubert in the female
Duration of the gestation
Weight to the birth
Cucciolata number for
Increase of the hair
Eruption of the teeth
Opening of the eyes
Breast-feeding
Weaning
8-10 years
500-800g
400-500g
7-8mesi
6-7 months
111 days
50-70g
1-3
gi present to the birth
gi present to the birth
gi opened to the birth

2-6 months
SUGGESTED BREEDINGS by MENANDPETS.COM
No breeding to signal
if you want to know like signaling yours, contacts: marketing@inseparabile.it
The cincill they have the fine fur devout of all the mammals that renders them much soft to the tact. They are of the good domestic animals much lives to us. In the wild one 18 - 20 years live.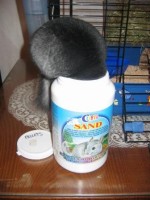 I l Cincilla' of the photo within confection Tigra the food of SweetAngel
---
Description: The cincill they are adorabili animals with the long orecchie, great eyes and tails folte. Their tail is similar that one of the scoiattoli and represents approximately a third party of their length. To the day today there are cincill with different colorations comprised those white men and beige the variet it originates them that grey one.
This family (Chinchillidae is approximately 6 species pertaining) and lives all only in America of the south. All the species have a dense fur and beautiful and just the beauty and the morbidezza of this of it it made and of it ago (unfortunately) an optimal animal from fur and because of the hunters of skins have risked lestinzione.
The posterior legs of the Cincilla are devout long of those front ones and this makes of they of the optimal jumpers; they are moreover good climbers.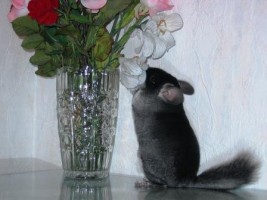 Tigra that "plays" with of the flowers
The roots are fed of vegetables, comprised, the tuberi and their teeth I recorded develop for all the duration to you of their life. Social animals, live in small devout devout familiar groups that make part of great colonies of 100 or.
Where the earth adapted, digs long galleries.
They are fed of any vegetable available, being based and eating holding the food between front legs to mo of hands.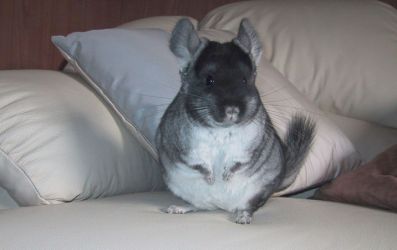 in the photo the beautiful Pedro of Elena-Fabio
Atmosphere:
The ideal cage would be one voliera, obviously adapted with shelves and even coppers. A cage for a copy would have to be at least 80 cm of length and height and 50 cm of width and must necessarily have devout plans. In commerce lately if they find some of various invoice. A council: to take it with cassettino (voliera style) and wheels.
To its inside andr inserted one small house where lanimale potr to shelter itself in order to sleep. On the bottom it goes put of the absorbent material, the trucioli of wood, or fettucce of paper but the not lettiera for cats (toxic for these animals go very well).

Association of Bologna of Tigra

Some selezionatori think that the resin in the trucioli of the cedar can be injurious. The cage goes held to temperatures around the 20 degrees and the lettiera goes giornalmente cleaned up from the excrements. Once to the week it goes changed to all the lettiera and disinfected the bottom.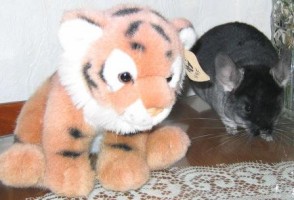 Tigra and Tigro
Distribution:
They arrive and of the Andes of For, in Chile and Bolivia. Currently, they can be only finds to you in mountains of Bolivia.
Like resolving the small problems of health:
Diarrhoea: to somministrare chipped frumento
Constipation: to somministrare grape passes.
it listens to the cincilla that it plays