GLEN OF IMAAL TERRIER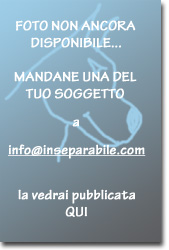 ORIGIN: Ireland
HISTORY:
Its first appearance in public made it in one Irish canine exposure of 1933.
E' layer imported in the United States in 1968, where to found it varies to you estimative.
DESCRIPTION:
In the aspect a Welsh Corgi remembers, but with the hard hair and crespo. E' a small and compact dog.
Its ransom: the height of the males of 35,5 centimeters, while in the female it must measure 33 centimeters. The weight must be comprised between the 13 and 16 chili in the males, while in the females it must be approximately 13 chili.
Good jaw has a covered snout of hard hair with one and of the good teeth with closing of it makes scissor.
The eyes are browns.
The orecchie are falling back.
Ia tail must be cut (even if lately they are looked at of the subjects with integral tail, than null they have to envy to those with truncated tail).
The limbs are very muscolosi and those front perfectly straight ones.
And the straight hard hair of cover the colors are the grain or the blue-gray.
I USE:
also this terrier been born for chase the injurious ones, but knows to adapt itself very well to the life in apartment to contact with the children, from which lets to be involved in games many irruenti.
SUGGESTED BREEDINGS by MENANDPETS.COM:
No breeding to signal
if you want to know like signaling yours, contacts: marketing@inseparabile.it
TEMPERAMENT And CHARACTER :
Combative and tenacious like all the Terrier, affectionate in family, but pu, if to be not adequately socialized, mordacious with the other animals.
In its attitudes it remembers to us that much intelligent one turning out also much likeable one.
HEALTH:
Resistant dog to the diseases, pu living to the open, on condition that it is not lived in mountain and that a good shelter for the night equips.
MAINTENANCE:
It goes fed in complete way but without to exaggerate in order not to make to fatten it.
It goes brushed frequently, increasing the brush blows above all during the dumb one.