BORDER TERRIER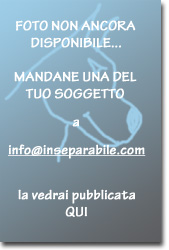 FCI-Standard N° 10 / 12. 03. 1998 / GB
ORIGIN : Great Britain.
DATE OF PUBLICATION OF THE ORIGINAL VALID STANDARD : 24.06.1987.
UTILIZATION : Terrier.
CLASSIFICATION F.C.I. : Group 3 Terriers.
Section 1 Large and medium-sized terriers.
Without working trial.

GENERAL APPEARANCE : Essentially a working terrier. Capable of following a horse.
BEHAVIOUR / TEMPERAMENT : Combining activity with gameness.
HEAD : Head like that of an otter.
CRANIAL REGION :
Skull : Moderately broad.
FACIAL REGION :
Nose : Black nose preferable, but liver or flesh-coloured one not a serious fault.
Muzzle : Short, strong.
Jaws/Teeth : Scissor bite, i.e. upper teeth closely overlapping lower teeth and set square to the jaws. Level bite acceptable. Undershot or overshot a major fault and highly undesirable.
Eyes : dark with keen expression.
Ears : Small, V-shaped, of moderate thickness, and dropping forward close to the cheek.
NECK : of moderate length.
BODY : deep, narrow, fairly long.
Loins : Strong.
Chest : Ribs carried well back, but not oversprung, as a terrier should be capable of being spanned by both hands GO BACK TO LIST the shoulder.
TAIL : Moderately short; fairly thick at base, then tapering. Set high, carried gaily, but not curled over back.
LIMBS
FOREQUARTERS : Forelegs straight, not too heavy in bone.
HINDQUARTERS : Racy.
FEET : Small with thick pads.
GAIT / MOVEMENT : Has the soundness to follow a horse.
SKIN : Must be thick.
COAT
HAIR : Harsh and dense; with close undercoat.
COLOUR : Red, wheaten, grizzle and tan, or blue and tan.
WEIGHT : Dogs 5,9-7,1 kg (13-15 ½ lbs); bitches 5,1-6,4 (11 ½ lbs-14 lbs).
FAULTS : Any departure from the foregoing points should be considered a fault and the seriousness with which the fault should be regarded should be in exact proportion to its degree and its effect on the terrier's ability to work and on the health and welfare of the dog.
Any dog clearly showing physical or behavioural abnormalities shall be disqualified.
N.B. : Male animals should have two apparently normal testicles fully descended into the scrotum.
Automatic Translate from Inseparabile.com
ORIGIN: Great Britain
HISTORY:
It came selected in 1800 for chase to the vixens and the rats in the region of the Border, subsequently divenne appreciated dog from company coming recognized from the Kennel Club in 1920
DESCRIPTION:
E' one of the devout small and little striking members of the great family of the terrier; with sturdy body and limbs of skeleton not too much heavy.
The height is gone around on i 25 cm to the garrese for a weight comprised between the 6 and 7 kilograms.
The head has the typical aspect of that one of the otter with short and sturdy snout and one good set of teeth to scissor.
The dark eyes, confer to the dog a lively expression.
The orecchie are small to V falling.
Ia short tail and much large one always in motion.
The hair of medium rough length and dense shape on the face of the beautiful ones mustacchi.
The colors are: red, grain, pepper and focato knows them, blue focato.
I USE:
Like all the terrier selected for the hunting in lair of the selvati ones us as vixens or you make some, later on thanks to its optimal character and its sympathy "transformed" in an optimal dog from company.
Its grown succeeded one remarkablly as a result of the film that has introduced it the great public and cio: "All crazy ones for Mary".
SUGGESTED BREEDINGS by MENANDPETS.COM:
No breeding to signal
if you want to know like signaling yours, contacts: marketing@inseparabile.it
TEMPERAMENT And CHARACTER :
Stubborn, brave, audacious, much affectionate one and adapted to living with the children, goes since accustomed small to living with other domestic animals,
HEALTH:
Resistant dog to the diseases, fears the cold.
MAINTENANCE:
It goes fed in complete way but without to exaggerate in order not to make to fatten it.
It must at least be held in house of night and the cold periods.
Brush with hard horsehairs goes brushed once to the week using one.