KYUSHU (Dog of hokkaido)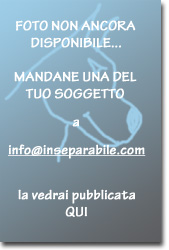 ORIGIN: Japan
HISTORY:
E' a dog much ancient original note from the region of the Hokkaido.
DESCRIPTION:
Of medium ransom with obvious lupoidi characters
The height goes from the 48,5 to the 54,2 in the males while in the females the varied height from 42,4 to 48,5 the inferior weight to the 30 Kg.
The head has a burning expression the snout and to shape of cone with one good jaw and an optimal closing to scissor.
The orecchie are erected.
Ia tail comes capacity rolled up on the back.
The dense hair and with a good ones sottopelo
The colors are: white man in its various ones tonalit
I USE:
a dog that thanks to its characteristics and its character adapted to make all the jobs: Shepherdesses, hunting in swampy zones, guardiano and defender of the master help the fishermen to recover the fish scappati from the nets.
SUGGESTED BREEDINGS by MENANDPETS.COM:
No breedingto signal
if you want to know like signaling yours, contacts: marketing@inseparabile.it
TEMPERAMENT And CHARACTER :
Dog much patient, intelligent and obedient, adapted much good to the life with the children
HEALTH:
Resistant dog to the diseases, does not fear the avversit atmospheric.
MAINTENANCE:
He goes fed with sobriet.
Pu living to the open without some problem.
A carder goes brushed una-due time to the week using in order to eliminate the dead hair.