Lapinkoira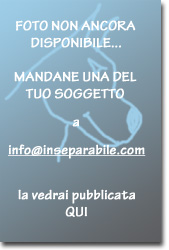 ORIGIN OF THE RACE
Native of Scandinavia of the north, it has ancient origins and it comes down from the so-called Nordic dogs from job.
Description
Dog of medium ransom equipped of a physical structure much powerful one, than facilitates it in its duty originates them. It succeeds to cover long distances running in continuation. The cape pu to have varies colors, is all admitted and no from disqualification. The driven in hair, and long mean.
SUGGESTED BREEDINGS by MENANDPETS.COM:
No breeding to signal
if you want to know like signaling yours, contacts: marketing@inseparabile.it
CHARACTER
The sociable and affectionate Lapinkoira, thanks to its attitude to the easy trainable job. Adapted soon to the life in citt, becomes attached the man so that it would not have alone to be left in a garden.
This card be sended to us from Alfeo R.