LAPPHUND (Lapplandska spetz)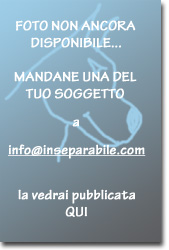 ORIGIN: Sweden
HISTORY:
Many diffused in Sweden very many years, recognized state rather recently and cio:nel 1944
DESCRIPTION:
Of medium ransom with the maximum height of 50 cm, its weight around to the 25 - 30 chili. the wide head with a shape to cone that finishes with good and the blackest one tartufo, the eyes are color nocciola; the orecchie are straight and rounded off and the set of teeth must be to scissor.
The tail when it does not come arrogant amputated rolled up capacity on the back.
The feet are wide and ovals.
The long hair folto and with an abundant sottopelo, a po' devout short on legs and especially on the snout.
The colors are: brown, brown dark, black and concurred also the presence of specks white women on the chest, the neck and the feet.
I USE:
It was been born like dog from shepherdesses, also of large animals, but to known then to diversify its attivit becoming an optimal dog from guard, hunting in sub-polar climates and above all an optimal dog from company
SUGGESTED BREEDINGS by MENANDPETS.COM:
No breeding to signal
if you want to know like signaling yours, contacts: marketing@inseparabile.it
TEMPERAMENT And CHARACTER :
A lot disciplined, affectionate and legacy to the family of belongings, above all to the children; mistrustful with the disowned ones.
HEALTH:
Dog much resistant one to the diseases that some genetic tare does not introduce.
MAINTENANCE:
it goes fed in complete way without fargli lacking meat and fish above all if the dog a dog from job.
Pu living calmly to the open also during the winter.
It goes at least once brushed to the week.


| | |
| --- | --- |
| | On Inseparable |
| | In The Web |



© menandpets All rights reserved.