LEVESQUE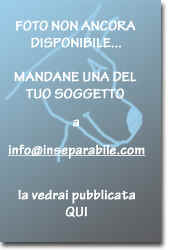 Origins of the race:
The nation born them of this race France. E' rather recent creation.
In fact it was created in the 1873 from the raised one that door its name, that is Rogatine Levesque, which the crossings blood of Foxhound, Bleu De Gascogne, Virelade and also Venden.
Currently one race much rare one, unfortunately. In origin it came employed like dog from hunting in dumb, poich equipped of a remarkable one fiuto, resistance and large velocit.
Today, the little remained exemplary, use in the search of wild animals us of every type.
Description:
The height of this dog is between 65 and i 73 cm.
Its lengthened head and strongly, with a rounded off skull.
The labbra, that they are pendants, they have large dimensions.
The eyes, of tawny color, are infossati, showing an intelligent and lively expression.
The orecchie have a rather rolled up shape.
The short and large neck with one light giogiata.
The tail, that capacity in goffered shape comes, rather long.
The thighs and the shoulders are strong and muscolose. The driven in and shaved hair.
The colors of the always R-bianco.e.nero, single cape sometimes the black one introduces reflected of violaceo color.
In total a dog snello and ossuto.
SUGGESTED BREEDINGS by MENANDPETS.COM:
No breeding to signal
if you want to know like signaling yours, contacts: marketing@inseparabile.it
Characteristics:
E' a dog that demonstrates much enthusiastic one of the hunting.
Extension much affection in the comparisons of the master and not only and also much esuberante.
For this its character mansueto adapted like dog from company, also perch has need to sleep in house, to the shelter.
This card be sended to us from Alfeo R.
© menandpets All rights reserved.