SANSHU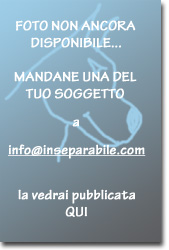 ORIGIN: Japan
HISTORY:
E' a modern dog that be created intercrossing the chow-chow with the ancient Japanese dog Aichi came only recognized in 1912
DESCRIPTION:
Of great medium ransom it has the sturdy, inscrivibile body in a resistant square to gets worse atmospheric events.
Its varied height in the two seies going from the 52 to i 62 cm in i males to i 45 -58centimetri to the garrese for the females.
Weight: the weight comprised between the 20 and 25 chili
The cuneiform snout with a flat head between the orecchie has beautiful tartufo a black one; the sturdy set of teeth and with closing to scissor.
The dark eyes to shape of almond and medium largeness make to always appear the dog in attention dandogli also a good-natured expression.
The triangular orecchie are erected and small.
Ia tail comes capacity rolled up on the back.
The hair of medium hard length with sottopelo a much soft one.
The colors are: rossastro, gray until the white man (not albino).
I USE:
E' an optimal dog from guard and defense, but above all from company, duty this last one that ago to appreciate a lot also outside of Japan, an optimal relationship with the children has.
SUGGESTED BREEDINGS by MENANDPETS.COM:
No breeding to signal
if you want to know like signaling yours, contacts: marketing@inseparabile.it
TEMPERAMENT And CHARACTER :
Calm, most obedient and cleanest respecting also the garden of its landladies
HEALTH:
Resistant dog to the diseases, does not fear the avversit atmospheric.
MAINTENANCE:
It goes fed in complete way integrating the feeding with of the fish of which particularly ghiotto.
Pu living to the open without some problem.
A carder goes brushed una-due time to the week using in order to eliminate the dead hair