DEIROCHELYS RETICULARIA RETICULARIA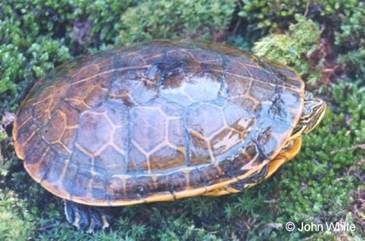 . Nome comune Eastern Chichen Turtle
. Originaria del fiume Mississipi sino al nord Carolina
Dimensions: . maschi 15 17 cm femmine 18 22 cm.
SUGGESTED BREEDINGS by MENANDPETS.COM
No breeding to signal
if you want to know like signaling yours, contacts: marketing@inseparabile.it
It has carapace to cupola the careened oval not unprovided of color hinges olive, dark brown with designed one dark or verdastra, less visible yellow net of the species of Florida.
. Il piastrone giallo.
. Le zampe, la coda, il lungo collo e le parti molle sono verdi striate di giallo.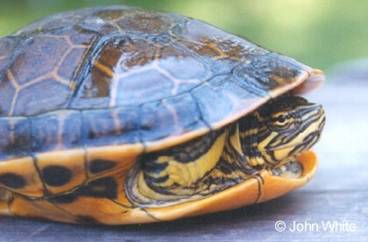 Paul Donates To You
we thank the situated one TARTAPORTAL http://www.tartaportal.it For the realization of this card.