GO BACK TO LIST




THE FILARIA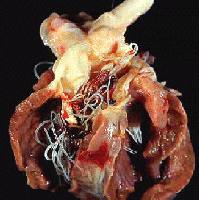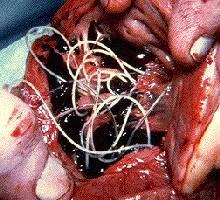 adult filarie to the inside of the heart

I l nematode canine, Dirofilaria immitis , a parasite of the common dog in many you leave of the world; one introduces in many other animals, comprised the cats, but it infects the human beings only very rarely. The adults are enough large, measuring in length until 20 25 cm and live typically in the pulmonary artery and the cavit cardiac.
The filarie females they produce the microfilariae that they are found in the blood of the dog. The presence of the microfilarie in the blood comes used like diagnosis method in order to verify the presence in the parasite in animal determining. the microfilariae they are ingested from the mosquitos when they are fed, these mature and they are developed allinterno of the mosquito that acts as from carrier and the infection transmitted to a new host when the mosquito feeds itself. Much species of mosquitos acts as from carriers of this parasite.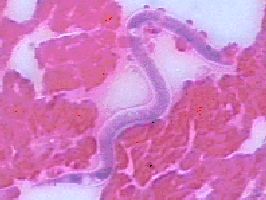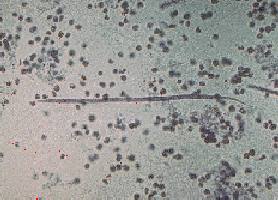 microfilarie

This species pu to cause one meaningful pathology in the infected host. The inflammation and the thickening of the heart beyond to respiratory insufficiency damage as symptoms chronic cough and vomito the passed one of the disease pu to give lethal outcomes. A sure number of effective agents chemioprofilatti to us is available for this species and must be used from the owners of dogs residents in zones where the carrier and cio the present mosquito.

HERE THE LIFE CYCLE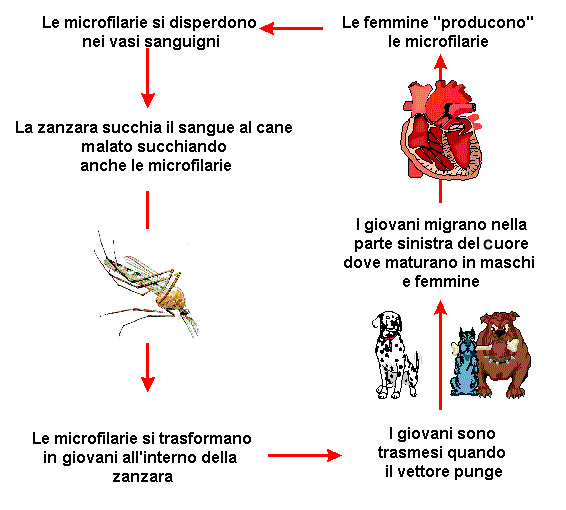 AND HERE The SPREAD AREA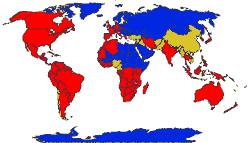 Approximate geographic distribution of the immitis of Dirofilaria . . The parasite introduces itself in those zones indicated in the red color, "probably" it is introduced in those zones indicated in the yellow color and it is not introduced in those zones indicated in blue.

© menandpets All rights reserved.