GRAPTEMYS ERNSTI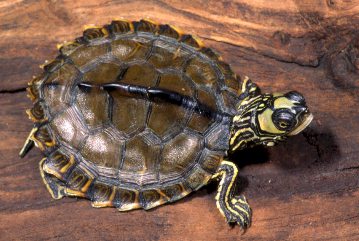 Dimensions: Males 9-12 cm females 14 23 cm.
SUGGESTED BREEDINGS by MENANDPETS.COM
No breeding to signal
if you want to know like signaling yours, contacts: marketing@inseparabile.it
Original turtle of Florida, just of the Escambia river we can find it also in Alabama in the Conecuh river, than the prosecuzione of the Escambia river.

This Graptemys has the carapace that it goes from the brown to the green olive, the typical dorsal crest of these turtles in this species a lot exaggerated of color much dark one. The scuti marginal leggermente they are sfalsati and they have a yellow design.
Green gray of yellow characterized from three large yellow spots, two to and the head, but the streaked skin sides the eyes one over the head.
The piastrone it does not have no design but only the five thin dark lines in the splices of the scuti.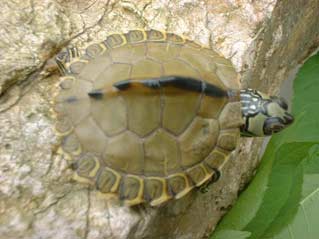 Kindly offered images give http://www.graptemys.com/
Paul Donates To You
we thank the situated one TARTAPORTAL http://www.tartaportal.it For the realization of this card.