GO BACK TO LIST

the bath of the dog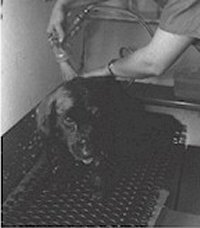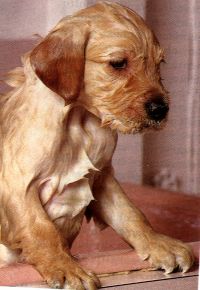 Fundamental Loperazione for ligiene m above all in order to eliminate it smells it from the dog the bath. Precise rules for the frequency do not exist with which washing lanimale lanimale but if it lives in house and if of breeds with one strongly production of sebo opportune that make allincirca two months every.
Lanimale must since be accustomed progressively cucciolo, obviously after that avr carried out all the vaccinazioni and, if it is rerun to the shower, sar opportune to gradually approach it allacqua perch not frights for the noise of the pelt. Lacqua must be lukewarm. It convene to use a light soap or a shampoo for dogs, the soaps for humans, neanche if delicate do not go well, perch if for luomo the PH leggermente acid and cio 5,5 in the dogs neutral PH and cio 7 therefore using shampoo not purposely studies is risked to provoke in the dog of the dermatitises you to you.
For a pulizia fast, when it is nellimpossibilit to subject lanimale to a true and own shower, buckets in powder can be used also shampoo that in order never does not allow to obtain a good result, especially if lanimale much dirt.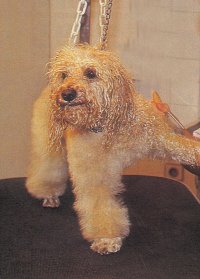 LIKE ACTING
And opportune to be in two persons and to cover themselves well with a lanimale apron perch when and bathed it stretches to scrollarsi lacqua of back.
It convene to dip lanimale in the bathtub or, d summer allaperto, in one trough or one swimming pool for children.
It is bathed with the lukewarm water shower or a moderate jet or a secchiello
For insaponano to begin from the posterior quarters in order to proceed then towards the head. And advisable protect the ears with a cotton flock
and to avoid that the soap penetrates in the eyes.
After to have abundantly rinsed the dog, to be necessary to strizzare the hair delicately in order to let out devout the possible one lacqua
Asciugher then with a towel and, with some
caution for accustoms to the noise, also with a hair dryer that goes far away however held 20 cm from the fur at least.
Finally, and well that the dog makes a beautiful race (but allaperto if winter) in order not to activate the circulation but been attention, perch if for case has as soon as concimato the fields with dung of vacca the dog andr to roll itself in the cacca in order to impregnate itself dellodore of questultima in order eliminating lodore of the shampoo that allanimale in the greater part of the cases does not appeal to.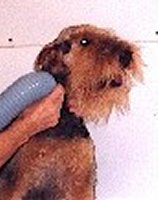 © menandpets All rights reserved.