CALIFORNIA SPLANGED or AMERICAN SPLANGED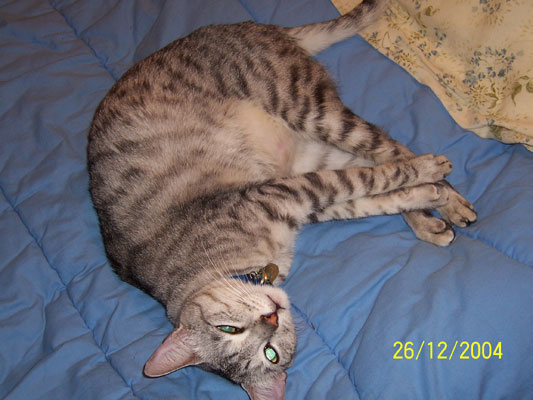 In the Flender photos Ns.LINCE CALIFONIANA!!!! Healthy origin U.S.A. it lives to Bresso Milan years 7. of Lupo Brambilla
ORIGINS
The name of Spangled California has given signicato from
its allevatore:California from the Spangled and spotted country of origin that is piume, term that is used in ornithology, in order to define the maculato cape.
The lover of the animals that cre this race called Paul Cassie, and was just in 1986 that for before the time pubblic the photos of its particular cats cos on one review of sales for correspondence in America.Grazie to the happened one obtained Mr. Cassie cre the Foundation guardian Spangled California in order the animals in kind.


SUGGESTED BREEDINGS by MENANDPETS.COM No breeding to signal
if you want to know like signaling yours, contacts: marketing@inseparabile.it
CHARACTERISTICS
E' the cat from the maculato cape, the design must be large and very marked in contrast of colors. The white man only admitted on the neck.
In order to obtain this particular coloration from ghepardo there are intentional devout of ten years with continuous crossings with several breeds between which:
Abyssinian, American shorthair, Egyptian Mau and other anchor.
Much lively, most intelligent one, it has not lost the feline instinct and the agilit own of its ancestors.
Powerful musculature, of great medium ransom has the lengthened body and very proporzionato.
The eyes are to brown almond color, giallo/oro, black, grigio/brown.
For variet that it has the Snow cape leopard the blue eyes are admitted.
The soft and short fur.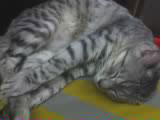 OF WHAT IT HAS NEED
The necessit to express in explicit way with just the landladies it renders it a cat much affectionate one.
If it is put in condition of having to hunt not it makes sure to take the unprovided one.
This card be sended to us from Alfeo R.