SNOW SHOE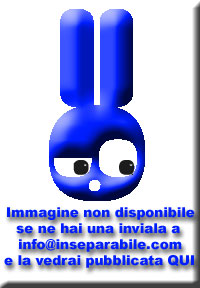 Origins
As often it happens for the new breeds, it happened that in one cucciolata nacque a gattino with various characteristics from those of the parents. Dopodich the breeder crossings gattino with the Siamesi and the American bicolore.Queste Shorthair selections, in order to obtain the Snowshoe race, arrived until 1983, when the association Cat Fanciers' Association recognized the race with its standard.
SUGGESTED BREEDINGS by MENANDPETS.COM No breeding to signal
if you want to know like signaling yours, contacts: marketing@inseparabile.it
Characteristics
Its name means snow shoes, in fact it has the feet white men who contrast with the color of the estremit of legs. The character of this feline much similar one to the Siamese, egocentrico, given over onlooker but to the master with which much affectionate one.
Thanks to its agilit maintain the musculature strong, the corporatura very proporzionata. The eyes great ovals and have the color of the sea:
intense blue.
The cape has of the beautifulst contrasts of color. The short hair, must be ivory with the orecchie, snout tail and legs of color Seal or Blu.Sul snout V turned upside down of color introduce one white man.

OF WHAT IT HAS NEED
Adapted much good to the homely atmosphere even if is adored to giocherellare with whichever thing the understood ones sottotiro, beyond that hiding in the impensati devout places. The not impegnativa toelettatura.
This card be sended to us from Alfeo R.
© menandpets All rights reserved.