TIFFANY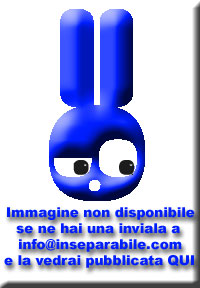 Origins
The Tiffany be selected to the aim to obtain a cat with the curious character of the Burmese and the cape of the Persian cat.
In fact obtained this race much particular one.

SUGGESTED BREEDINGS by MENANDPETS.COM No breeding to signal
if you want to know like signaling yours, contacts: marketing@inseparabile.it
Characteristics
Docile from the mild temperament, it loves to be between walls to them domestic, and to receive caresses and praises that it reciprocates with its effusions.
Adapted the children knows when the moment to play and when the moment of starsene on behalf its. It has an acute intelligence and adapted to every type of atmosphere.
The outer aspect that one of the Persian: semilong hair, wide thorax, muscles develop, rounded off head to you. The nose has a stop to the base, the orecchie has hair, the short neck little.
Them round and large eyes are giallo/oro. The hair I polish and soft. It has the several hair of colors and pu to be to united ink or with of reading venatura type turtle.

OF WHAT IT HAS NEED
It needs of an feeding equilibrata.Spazzolatelo often in order to avoid that it ingests the hair.
This card be sended to us from Alfeo R.