Nymphaea lotus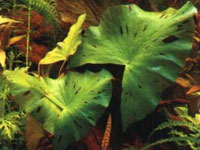 Family: Ninfeacee
Origin: Africa
Water: 22/24
Ph: neutral
Light: intense
In the photo: Nymphaea lotus



Elegant plant, if cultivated correctly stretches to emerge dallacqua.

Being equipped of bulb, it demands a period of rest after that vegetativo.

Wanting to maintain submergeeed the vegetation, opportune to eliminate the leaves that stretch to push themselves towards the surface dellacqua.

Indispensable one good radical fertilization, CO2 and intense light.
we thank the situated one www.acquariofacile.it for the realization of this card