GO BACK TO LIST
GRAPTEMYS PSEUDOGEOGRAPHICA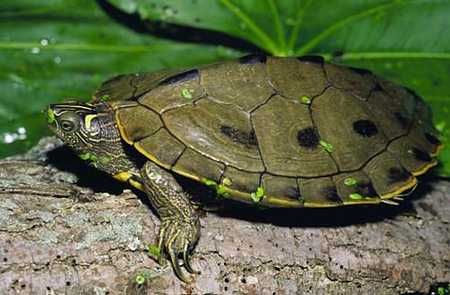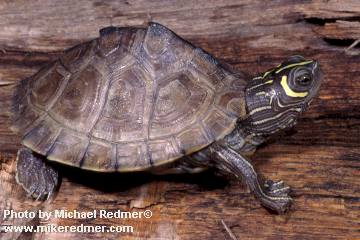 The Graptemys Pseudogeographica has two subspecies: the pseudogeographica (over) and the kohnii (under).

The difference between the two subspecies on the coloration of the head and the carapace that in the flat pseudogeographica devout.

Dimensions: males 12-15 cm females 17-24 cm

SUGGESTED BREEDINGS by MENANDPETS.COM

No breeding to signal
if you want to know like signaling yours, contacts: marketing@inseparabile.it

Its carapace careened for all the length and introduces in the vertebral splice of scuti one dark crest.

The color of scuti the brown olive, but pu to be also dark until to the black one. The carapace flattened enough for the pseudogeographica and devout to cupola in the kohnii, with the scuti marginal very joined. Piastrone yellow with a striking the geometric design that fades in the adults.

In the Pseudogeographica, the neck, the legs and the tail are gray brown, streaked of yellow, while the head introduces two yellow characteristics strisce to shape d "L" to devout sides and a thin one to the center until to the nose, the inferior part of the streaked neck, but the jaw introduces an always yellow geometric design and gray brown.

In the Kohnii the two strisce yellow to sides of the head they are devout long and they turn around to the eyes and the devout strip to the marked center, locchio yellow. . Come si pu notare nella figura, quella di sinistra la kohnii quella di destra la pseudogeographica.


Kindly offered images give http://www.graptemys.com/

Paul Donates To You

we thank the situated one TARTAPORTAL http://www.tartaportal.it For the realization of this card.