GO BACK TO LIST

The PHOTOS Of YOUR ANIMALETTI Page 9
In this page we will publish the photos of your friends. you write to us and you send one to us they photo to the following address
Here Zoe that filler ambita preda after a long search... nothing fear only one of the multiple gommosi giocattoli with which it adores to play to house like to the park...
Ilaria
PS: a arf warm also from Zoe
| | |
| --- | --- |
| | Here the loving cat of the water! Pulled on to feeding-bottle, it is behaved like human! |
Here my beautifulst one, even if a po' cicciottella, Chicca.
Laura from Padova
FOLK "the Moscovita" been born to Moscow in March 1993 hour to Cut of Po (RO) of Alexander Finotti

This my cake cuccolo calls Akher found to the entrance of the my store of hairdressing salon devout fact to enter has given to it to eat and detached he and from me I do not adore myself
hello Emanuele
Here to you the arrived new of the family, calls Kika and grows R-a.vista of occhio.Ha a passion for the flowers and it helps me like pu in the giardinaggio jobs... e after the deserved rest!!!
this an inseparable friend of a breeding of ostriches that I have visited. wonderful not?
Claudia!

This e' Paolina my gattina waits for Me all the mornings of it when I go to the job and if e' enough that I call it and it arrives not there. hello from Grace

he e' my Prince ready Frederik e' in order pranzare....
 Every day ringrazio the destiny, in order to have given me to my Lucky... l' affection, than this esserino hairy it knows to demonstrate large as the universe... solo who loves the animals the pu to understand... un salute to all. Biki.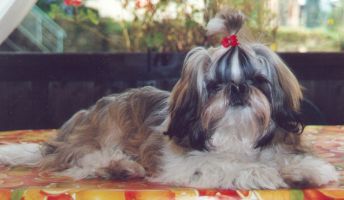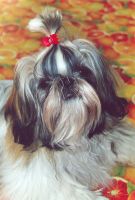 | | | |
| --- | --- | --- |
| This our favourite "SLEEPY", for friends "PUCCINO". | | In order not to make cakes to ours miciona... you shipment also its foto..dopo all with we from 7 years... and of affection ce from a lot also she... thanks still... un I embrace some, Biki. |
Shipment the photos of my amici.Grazie. Ciao.Fiore.
© menandpets All rights reserved.