THE PHOTOS OF YOUR WONDERS
In this page we will publish the photos of your friends. you write to us and you send one to us they photo to the following address
the friends to 4 legs of our great family are all:

MIRKA, HARLEY, RENATO And ETTORE, SCAGLIETTA And LAPO, RENATO, SUPERCAMILLO
This CAMILLO, Supercami saying. Super akita American of 9 months
This beautiful and good Teo the labrador devout of the world.
E' the joy of our house!
| | |
| --- | --- |
| This Oliver has nearly two months. | |
| | |
| --- | --- |
| | Hello... I am small LIZZIE... a salute to all Cristina and Cristian |
This Ivy, gatta adored mine.

When ago pazzerella I define it mine "pitbull", but sweet and often tender she. It has approximately a year and it lives with me from the slid November, when some "ugly animal" has abandoned it in the courtyard of one company. It makes much company me and I adore coccolarla. Often us addormentiamo embraced and the morning makes me also from sveglia!... perch she wants the baby food.

E' a love and knows also to put itself in rests for the photos... as you see! Hello Valeria
This and the photo of my micione, calls CIRILLO and has 5anni!e a cat dangora, its particolarit and that one of having an eye color amber and one blue typical of the cats of its razza!e a sweet coccolone, but also a large one giocherellone!!

And MY BETTER FRIEND, I DO NOT KNOW AS I WOULD MAKE WITHOUT OF HE!!
This little ball of hair white man bullet and as you can notice sends you many kisses, bullet has GI 13 years but eternal cucciolo clever and dispettoso... a much dispettoso!!!

This tesorina, instead the untiring moon, this piccolina has 3 years its hobby to jump in arm to anyone, the veterinary says ke he second USA the batteries duracel but much affectionate, coccolona but above all gelosa one, I cannot give a kiss on the labbra to my ready boy ke to imitate, then IT LOVES to leccare to the infinite and after eaten... a lot eaten, to digest with a beautiful one rutto in front of who it is found to us, the greater part of the times... I!!!

And finally qesti piccolini... perhaps to the beginning, they are rugo and Tarta and the 3foto like they have become large they have alone 1 year and means and continue to grow R-a.vista of eye and x fortune ke they are water turtles... Perhaps they eat of all the xsino paste x this ke are cos... like saying, enormous?


We wanted ringraziare all you and then our hairy children and x all the love ke do not demonstrate to every minute a large kiss to us FROM daniela Nicholas tarta rugo bullet and moon hello hello
Hello,

2 gattine Daisyare Francisco introduce you mine have 13 years Litzi 6
Hello,

they are Gigi and Bianca

Julia from Genoa
These are 2 of i mine 7 mici!!!
Treacy unfortunately not there e' piu'... l' other baby, its sorellona!!!

It publishes it soon to you!!!!

. Paola
waiting for the water jet of the idro....

hello Manuel!!! titti
Hello to All, my Tati name and is one racially mixed of 9 years.

I seem a p tontolona.. but they are clever, intelligent and above all a lot much good one, thoughts that I cohabit pacifically with two gattine, and if someone dares importunarle I defend them to sword draft.

Unfortunately, they are also a po lazy, (almeno cos say my parents ops..padroncini), insomma I love trastullarmi between carpets and divani, but every as well as I make also po a guard and it appeals to to me sgranchire my zampine on the beach, ah... them that I amuse myself like matta one, then for I return myself to house and it touches me the bagnetto.

Hello to all!

Tati
Hello,

I call Eliana and you shipment this photo of mine criceto of Miky name, best and a lot coccolone.

Thanks, Eliana
Still others two photo of Black.. Hour has 6 months and means and grows R-a.vista of eye.
This the small BLACK, crossing with a Siberian Husky.. In two photo ritratto to two months. Now it has five. Too much lively E' end, even if sweet. Maximum from Salerno.
this ARGON cucciolo of 4 months crossing with a volpino... we want to you
a lot much good!!!!! Francisco Monika Mario Bonina and Katia from Pacts
He Tommy, my adorabile cucciolotto! It has as soon as completed 4 years and the thing that I augur to it (and I augur to same me) with all the heart that close can starmi for others thousand years! The six my large one amicone. TVTB your padroncina
| | | |
| --- | --- | --- |
| | these are mine 2 patato of special ones... the barboncina call goietta and the other moon!!! | |
She Diana, my sweetest gattina!
From Vanessa of Parma
Ice,

the West Highland White Terrier

of Anna P.
hello to all I am Peppe and these are my alive padroncine... to Forli' but I have the Neapolitan blood and above all they are in tries of the twin spirit!!!! I pray to you sends it to you cosi I make one surprised my women!!! ciaooooooooooooooooooo
In your situated one I have read that I could myself be sended to the photo of just the dog... ve I send too much perch likeable and it would make an enormous one it appeal to me if you published... he to it is called book has nearly 2 years and a pincher intercrossed with chiwawa... thanks in advance payment

alessandra
Here Spino, has 9 years but to the joy of a cucciolo.
We pray to publish you it, cosicch all can see how much beautiful one....
thanks.
Francisco and Francesca
these are mine 2 joys margot (nera), you will be always in nosrti the hearts, and nabila, 5 months of morboso affection... INIMITABILI!!!!! . Paola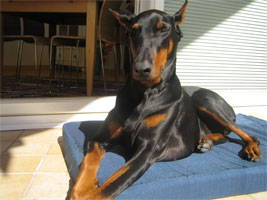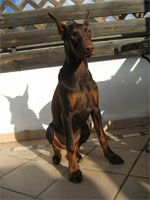 This my fantastic labrador of Sean name that riempe my life of a lot felicit from 4 years 1/2..

Hello and Ivan thanks from Giugliano(napoli)
| | |
| --- | --- |
| this always my Juanito dog... I pray publishes to you it Michela salutes to you | |
Hello here mine tesorini Yuri - Gerry and Olivia for the friends Ciu Ciu - Lippo and Billa, my small yuri died a month and means f, had 15 years, thanks love mine in order to have to me filled up the life for 15 years, to Lippo and Billa mother and pap sends it the largest bacione.

Hello Mimi and Carl from RM
hello my Raphael small dog is Rossella this has 2 years and 4 months best and sweetest
I too much want separate property of husband and wife my Love to it!!!
Hello Hello from Rossella and Raphael!!!

© menandpets All rights reserved.