GO BACK TO LIST

The PHOTOS Of YOUR ANIMALETTI Page 8
| | |
| --- | --- |
| | My beautifulst ones kaviette ^ _ ^... Lola Ginger and Akilina... Putroppo Ginger (the mother) dead woman little fa..Spero time that its daughters accompany me x all the life and hold always alive the memory of the mother! I adore you Children! |
these are poles and mari' my sweet amichetti that they are putting a putiferio of paper in the nest are sweetest
I adore them but unfortunately they are too much mistrustful anchor in order to let out them
Hello
This my inseparable one juna , the piu' sweet of the small dogs!
And also the piu' beautiful!!

kisses linda
 Nazario (the turtle) devout the old one of my friends to 4 legs.   avr little less than 100..anche if we have only passed a decade of its life together.   just furbetto..corre (I could not never have said that a turtle could walk cos fast!) between the plants, sometimes it walks with solo two zampe..addossandosi to muro..che the divertimento! Zen (the cat of 5 months) instead a new-entry... but has endured legacy with the other friends.   often Nazario runs after and eats with a p of insalata.                       

 Zen mine cucciolone..e ronfa like a dongiovanni!   In house there are also Gina..la scorreggina(orsetto russo..un p a stitico..sorellina of 11 fratellini..che have been gives to you.           

just one cricetina pulita..ha i
preferred its angolini) and the two pappagallini white men and blue (lately
they are themselves innamorati..si gives always many river basins and coccole!)..che they give
when there Zen is devout wide awake.
a salute to all...
w the animals,
user ZEN
Hello to all from Willy;
That for all we it is always festivity!!!
And then GOOD NATO THEM!!

(my micione Willy - from Monica di Casalgrande-RE)
This my inseparable friend: E' a setter Irish of 13 years.


SEAN is called.


I adore and I hope that hard all the life!
this my splendid inseparable Cocorito, for the friends "the Coquinho", most affectionate and sweetest, and greets you all!!

how nice this situated one!!!

Matteo
Hello to all! I am Muscitta!
They are many vain... you piaccio?
Thanks for the attention in advance payment and compliment for the situated one!
Carmine
here there are of the photos of our small moony, I hope you piacciano.

A salute from Claudius & Giancarlo
; -)


Toffee is called has 6 years (completes them 1 opens them)....
it loves is made to photograph...!!!
this my prince who has stolen the heart to me

I adore to you!!!! titti



titti
Here my most expensive parakeet from the collar... calls Asia... when it does not see to me I lack to it so much, most affectionate... I loves it so much.


Hello to all By Alexander Liuzzi
Hello they are Clear, this my better friend... most intelligent... the Maggye, most affectionate is called.
hello to all
FATEVI NOT TO TRICK From the DOLCEZZA Of ITS LOOK, E' A DIAVOLETTO..XO' ADORABILE.

KISSES BETTY
The beautifulst Kira
of Raffaella S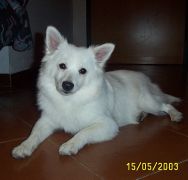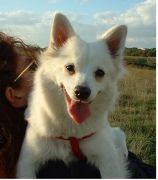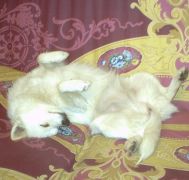 This my Maggye.....
It seems timid, but not...
Hello from Alexander
| | | |
| --- | --- | --- |
| | This gatta black Chicca, we lived ago with two years..., while this with the face from tontolone are I, Burt, and it, gatta tigrata and dispettosa, and Winny, my similar new of games. | |
Hello this prince SHARON.... Cos is made to call!!!

Not beautiful!!!!!!
| | |
| --- | --- |
| We are two cakies fratellini, Homer and Luna. The thing that we adore of devout, after the croccantini, to sdraiarsi on the bed of our mother and to make ronron, also of large we are rompiscato them but much the pretty ones! | |
| | |
| --- | --- |
| | hello they are Lotar and I would want a lot to learn to sciare and I do not know how many skis to use! ... or better one slips? ciaooooo |
| | | | |
| --- | --- | --- | --- |
| | HELLO THIS E' MASHA HAS 6 MONTHS The NOT BEAUTIFULST E'? | | |
| | | |
| --- | --- | --- |
| | Hello to all... I am Roberta and this my Riccardino, my small plague with a great heart, my "hairy associate" from which I could not never separate itself!!!! . Baci xxx | |
. Questa La mia Masha...

Giovanna
. Questo il mio piccolo William!!!!

. Carino vero?!!!!!!
| | |
| --- | --- |
| | . IL BACETTO |
. Questo Blekino,

. era stato abbandonato, insieme ad altri due fratellini, per strada ma, ora, finalmente si sente protetto e.............rilassato.

. Un saluto, Mimmo
. QUESTO E IL MIO JORN, IL BELLISSIMO TERRANOVA CHE VIVE CON ME DA ORMAI 4 MESSI( ADESSO E 8 MESSI). . E LA CREATURA PI STUPENDA CHE HO MAI CONOSCIUTO NELLA MIA VITA. . DIO SOLO SA QUANTO L'AMO...
. TI AMO JORN. . DA MORIRE
. HO PROVATO AD INVIARE LE FOTO DEI DIAMANTI SUL FORUM...MA NON CI SONO RIUSCITA. . PERCI LE INVIO QUI! . IL PRIMO UN Po' MALATINO...MA GLI ALTRI STANNO TUTTI BENE! . GUARDATE COME SONO CARINI! . SERENA.
| | |
| --- | --- |
| . QUESTA E' YUMA ...LEI HA UN CARATTERE MOLTO VIVACE, E' UNA GIOCHERELLONA, MA SOPRATTUTTO E' MOLTO CURIOSA! . TANTI SALUTI DA LUCIA | |
shipment the photos of mine two Cats
. irish persiano bianco e blu
. eire persiano calico
. Queste sono mamma Akira e cucciola Axel.
Akira has also a natural daughter (just its) that it lives with we and Wendy is called, but when arrived the micia small be content to assure them one nanna protected.
. saluti a tutti Tiziana
These are mine two jewels clody the furbetto and danny the giocherellone.Clody be found on the edge of a road with anchor the cord to ombelicare attacked and by now we cannot make less than he.

Damages instead had in gift but unfortunately nearly a year make me have stolen and although the several one tried to you I do not have never devout ritrovato.Comunque always in my heart and have always the hope to see to dull it some day.
. GRAZIE E ARRIVEDERCI.
| | |
| --- | --- |
| | . ciao io sono Tania e questa Kira la mia dolce e inseparabile amica |
| | |
| --- | --- |
| | . Il mio intelligentissimo Theo... |
. Ecco a voi alcune foto della mia gattina Mila che non dolce quanto sembra. . E' proprio vero che le apparenze ingannano! . Eh si!

. da skipper
. Questo simpatico cucciolo "Dark",un demonio!!! . distrugge tutto e tutti e non sta mai fermo, ma lo amo tanto:-)

Hello

. Andrea
Eccomi still in order to introduce my treasures: Becky, sweet creature who has changed to the life and Tato a small flock to me of cotton (always to make the nanna).
. Strabaci .
Angela
Hello to all you of Inseparable,gi know to me perch you are in forum;o)))
I send you a pretty photo of micia mine ' nuova' and the maltese (what it seems a mocio on pavimento).Ogni as well as the zompa like a fantino.. . ma si vogliono un mondo di bene,il mio Tato e la mia Micia. . Non trovate ? . Hehehehehe !!!
. Baciotti a tutti
Angela
. La piccola mizzi per farsi conoscere da tutti gli amici di "inseparabile".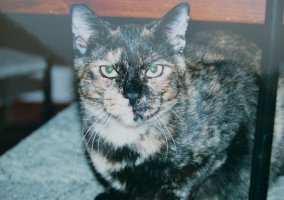 . Ciao a tutti, mi chiamo Nocciolino; ho sei fratelli e tutti in fila non arriviamo a 20 centimetri!         

 . (da Federico)        
. Un saluto a voi tutti , allego con piacere le foto di LILLO , il mio adorabile gatto.

. le foto dicono gi tutto , vero?

. da Claudio .. Hello
 . Ramset...     

 . Senza di lui sarei persa    

 . Maura        
. Valeria da C.Piano

. Il gatto si chiama PIsolo ed ha due anni
. Ciao sono FRAN (Taranto) e vi mostro TADDEUS che sta cresendo.

. Il 20/04 compir 6 mesi!
Hello to all!
Inasmuch as I have uncovered this likeable situated one, you shipment the photos of mine two pestiferi friends: inseparable the Lola small dog and micetto the Lenny... like mother and son!!!!!
| | |
| --- | --- |
| . ciao sono flavia da Roma... . Questo Silvio!!!!!!!!! . Un persiano veramente bello, DISPETTOSO ma tanto simpatico!!!!!!!!! | . Ora tutto il mondo pu ammirare il nostro piccolo amico TADDEUS (agapornis roseicollis) di 4 mesi. |
. Ecco la foto di alcuni dei miei adorati amici, Nevy e Lilly, due Ara (maracan e militaris).
Hello

. Mara

FALAN, pap of Matisse, black and indeed only Persian for me, follows me everywhere and the night sleeps beside me, sweet, MATISSE has two blue eyes that I do not succeed to photograph a lot well are clear, true and just a hurridog of the nature, but it knows to be also much tender one and coccolone! . LI ADORO!
. Questa la nostra Milo, gattina persiana molto speciale e vi spiego il perch. 28 December 2002 come to lack our Ferdy, schnauzerino black nearly 14 years, and she be before to notice that it was badly. E' she that it has taken of force its place in house, like capobranco of others two cats and a 8 schnauzerina of anni.E' always she that has assisted with love the small dog after an participation of 4 hours, for all the night, not has never left it a moment. It has for a caratterino not bad, a lot that in house we call it "prince", for its way to move, to even behave themselves and of miagolare! . E' un amore, la adoriamo e le vogliamo dire con tutto il cuore.."TI VOGLIAMO UN MONDO DI BENE, PRINCIPESSA" .P.S. . il nostro Ferdy ospite del vostro cimitero con tanti altri amici. Thanks!

. Tiziana, Luciano e Alessandro.
. Ecco la bellissima e inseparabile "Co D'gua" dal nome Rossina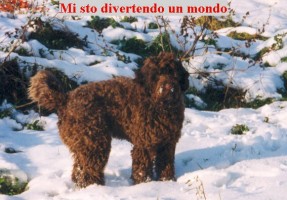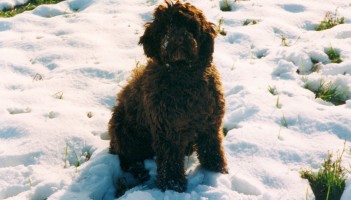 © menandpets All rights reserved.