CYMRIC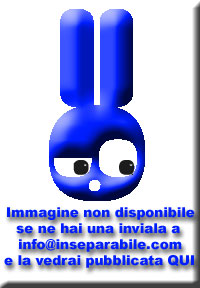 ORIGINS
Its origins are from the devout north of England and exactly from the island of Man.
Later on to one selection given from the crossing of Manx cats to long hair, obtained the said Cymric also the cat without tail.
In years ' 60 seen the some feline exposure, but unfortunately rare one remains a cat much.

SUGGESTED BREEDINGS by MENANDPETS.COM No breeding to signal
if you want to know like signaling yours, contacts: marketing@inseparabile.it
CHARACTERISTICS
The Cymric mansueto, compagnone and much affectionate.
Adapted the children perch balanced.
It has a strong sense of the duty and learns all us fastly that it is commant. E' an optimal guardiano and would make whichever thing in order to defend the master and its house.
It has the medium hair along with a lot sottopelo, are admitted all icolori.
The round head the orecchie proporzionate to the body. The legs, sturdy, are devout court those front ones of those posterior ones. The eyes are round.

OF WHAT IT HAS NEED
The sociable Cymric and loves to be to such point in company from risentirne when it remains alone.
It cohabits with other animals, like the dog, also of different ransom.
E' a cat, long-lived that lives also 20 years, the important that it is held well.
The important toelettatura given the folto sottopelo, and the feeding goes balanced.
This card be sended to us from Alfeo R.