PEACOCK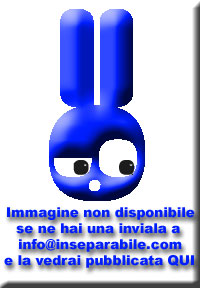 In origin, this great bird, close lived to the rivers in the Western Indians and the Sri Lanka.Oggi much diffused in the communal and private parks and garden. The males in the period of the connection erect the vertical tail in in order showing to the hypothetical companions all the beauty and signorilit.

SUGGESTED BREEDINGS by MENANDPETS.COM

No breeding to signal
if you want to know like signaling yours, contacts: marketing@inseparabile.it




The small of males and not colored devout females, place 3 - 6 eggs in a nest previously created on terreno.Le eggs come brooded for 4 weeks from the femmina.Questo great bird also in cattivit as in libert it flies and generally of night it sleeps on the trees. Therefore if put in a private garden to make sure that it cannot scappare. The peacock emits a particular one hisses much acute one also in cattivit.

This card be sended to us from Alfeo R.