BAVARIAN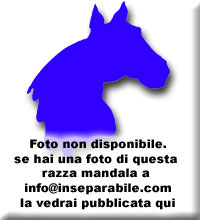 ORIGIN: Germany and Bassa Baviera
CAPE: Sauro
Character: It has a docile temperament, much resistant one and of good volont.
Physicist: E' an animal of medium ransom with one heavy corporatura, wide, deep and powerful body. The limbs, also in order to support the size massiccia, are large and solid.
SUGGESTED BREEDINGS by MENANDPETS.COM
No breeding to signal
if you want to know like signaling yours, contacts: marketing@inseparabile.it

History.
The Bavarian race comes down from the Rottaler, the ancient horse sauro, than originally it came raised in goes them of the Rott, in Baviera Lowland. These subjects are demonstrate to you valid, giving great satisfactions, in the battles. Later on they were employs to you like horses from shooting. The formed Bavarian in passing of some centuries, thanks to the crossings with the purosangue, the Cleveland Bay, the Normanni and the Oldenburg. The Bavarian name was adopted to leave from 1960, after to have abandoned that one of Rottaler
This card be sended to us from Alfeo R.