DEIROCHELYS RETICULARIA MIARIA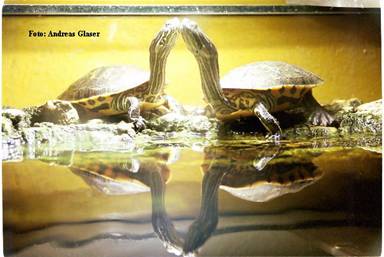 Common name Western Chicken Turtle
Pu to find itself from the Mississipi river to the Luisiana, Arkansas, in Texas dellest and the east south dellOklahoma
Dimensions: males 14 16 cm females 17-21 cm.
SUGGESTED BREEDINGS by MENANDPETS.COM
No breeding to signal
if you want to know like signaling yours, contacts: marketing@inseparabile.it
Carapace to cupola careened oval not unprovided of hinges of dark color with a net designed with wide strisce devout dark, piastrone yellow with one the wide black spot centers them.
Paul Donates To You
we thank the situated one TARTAPORTAL http://www.tartaportal.it For the realization of this card.