GO BACK TO LIST
GRAPTHEMYS NIGRINODA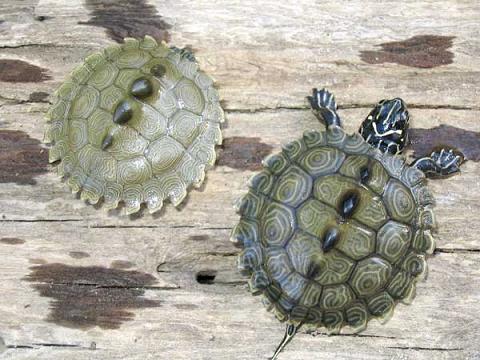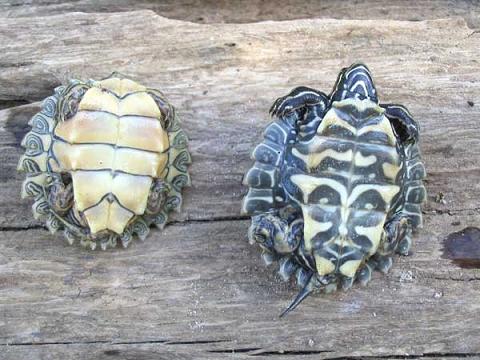 Dimensions: Males 9 12 cm Females 15 20 cm

SUGGESTED BREEDINGS by MENANDPETS.COM

No breeding to signal
if you want to know like signaling yours, contacts: marketing@inseparabile.it

This turtle has two Subspecies: Graptemys Nigrinoda Nigrinoda (over) and Graptemys Nigrinoda Delticola (under).

Origin: the rivers and the run small dacqua of the south dellAlabama.

Also this Graptemys has the crest on scuti vertebral the much pronounced one, carapace the green color olive with the classics geometric designs on every scuto. In the two figures we can see the differences in the two subspecies, the turtle of left one nigronoda and that one of right one delticola.

For all and the two scuti marginal they are sfalsati, but the delticola has the designs on the carapace devout marks to you and the piastrone it has a showy geometric design, while the nigronoda it has piastrone yellow with solo the five dark lines in the splices of the scuti.

The skin for all and the two species dark gray with strisce yellow but in the head of the Delticola predominates the dark coloration, while in the Nigronoda the strisce yellow they are devout obvious.

Paul Donates To You

we thank the situated one TARTAPORTAL http://www.tartaportal.it For the realization of this card.