Rasbora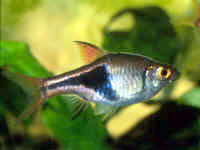 Family:
Ciprinidi
Origin: Asia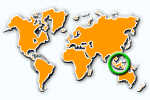 Asian small ciprinide along little devout of five centimeters.
Its reduced dimensions of it makes a pesciolino indicated also for small Aquarius, while its adattabilit to the devout ones varied physical conditions chemical dellacqua, ago a host to suggest some to the neophyte.
They love however rich Aquarius of vegetation, also fluctuating, and temperatures comprised between 24 and 26.
Being fish of branco, fundamental that come it accommodates in groups at least six or seven exemplary to you, best if in number greater (space allowing).
Between the species of Rasbora devout commonly diffuse in commerce we remember: heteromorpha, maculata and trilineata.
The not obvious sexual dimorfismo, even if the males turn out devout snelli of the females.
A lot indicated for Aquarius of comunit in company of others ciprinidi but also with small caracidi.
we thank the situated one www.acquariofacile.it for the realization of this card
Dogs
Cats
MAMMALIAN SMALL
BIRDS
RESISTED THEM
AMPHIBIANS
FISH
moderated water
tropical water
*$39$*
plants Aquarius
marine water
invertebrates
BOVINES
HORSES
SUINI
GOATS
SHEEP
RABBITS
HENS
DUCKS