List of dog breeds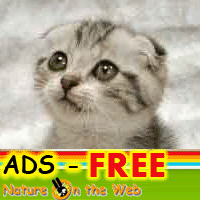 Cats & Plants

I pray, you read WARNINGS

---
Innocuous plants [ CLICK! ] [ CLICK! ] [ CLICK! ] [ CLICK! ] [ CLICK! ] [ CLICK! ] [ CLICK! ]

Plants sospette [ CLICK! ]
We find in campaign, garden, house... Many we use to them in kitchen, others in erboristeria. Some you leave - NOT necessarily all are TOXIC: click on link for toxins and the parts to avoid. Arranged those chemical pesticidi/fertilizzanti velenose or containing outside from the capacity of the puppys.....e of the small children! And of the mici that they adore to mordicchiare the leaves and to rovistare in the earth like mine! :)

---
to
Abro, liquirizia Indiana, tree of the rosary, jequirity
Acacia (mimosa)
Acetous
Yarrow, millefoglio
Aconito napello
Actea, grass of S.Cristoforo
Agapanto
Agave
Aglaonema
Garlic - Onion - Porro - Scalogno [ raw ]
Agrifoglio
Agutoli, spinacristi
Tree of the Lord's prayers
Tree of the soap
Apricot tree [ kernels ]
Alchechengio, chichinger
. Aloe vera True aloe or vulgaris
Amanita [ fungus ]
Amaranth
Amaryllis
Anagallide
Anturio
Araucaria
Arisaema triphyllum Arisaema triphyllum
Asparagine ornaments them
Falling back asparagine
Avocado
Azalea, rododendro
B
Beautiful-of-night
Belladonna
Hawthorn Crataegus oxycantha
Rampicante Bignonia
Boxwood
Budogve
C
Caladio
Calancoe ( daigremontiana )
Calla
Calmia ornaments them
Swampy marigold, farferugine
Rampicante little bell
Camphor
Cannarecchia
Celastro
Cestro
Chelroitria
Cicas
Ciclamino
Greater Cicuta
Ciliegio [ kernels ]
Ciliegio of winter
Cineraria
Clematide
Clivia Miniata Clivia
Colchico, bastard saffron, croco (improper)
Coleus
Colocasia, taro
Columnea
Coriaria
Cotton Egyptian
Crisantemo, margherito some Chrysanthemum mortiforium, morifolium
Croton
D
Daphne, mezereo
Dahlia, giorgina
Datura, stramonio
Delfinio, speronella Delphinium spp
Dicentra
Buccinatoria Dictictis Buccinatoria Dictictis
Diffenbachia
Purpurea digitalis
Dragon tree of the Canarian
Dulcamara
and
Ivy
Land ivy
Elleboro
Medical grass, Spain grass
Sudanese grass, I rise kind
Eucalyptus
Euforbia (also cactiformi)
Eupatorium rugosum Eupatorium rugosum
Japanese Evonimo
F
Fava
Aquiline fern, greater fern
Fico ornaments them
Filodendro
Fitolacca
G
Garofano
Gelsemio
Gelsomino
Geranio
Giacinto
Giglio (all)
Rampicante Giglio
Juniper (common)
Glicine
Gissofila
Giusquiamo
H
Heteromeles arbutifolia
Halogeton Halogeton glomeratus, sativus
I
Iperico
Ippocastano, chestnut tree of India
Iris
J
-
-
K
-
-
L
Lantana
Lppola
Lauroceraso
Ligustro
Linen [ from fiber you weave them
Lobelia (cardinal)
Rampicante Lonicera
Lupin
M
Maggiociondolo, laburno
Almond tree
Marijuana
Eggplant
Melo [ seeds ]
Rampicante Menispermo
Rampicante Momordica
Monstera, filodendro perforated
Morella
Mughetto, giglio-della-valley
N
Narcissus (trombone)
Black walnut American
Moscata walnut
Vmica walnut
or
Oleandro
Ornitogalo, latte-of-hen
Ortensia
Ortica
Sericea Oxytropis Sericea Oxytropis
P
Poppy of Islanda
Potato
Peony
I fish [ seeds ]
Pervinca
Peyote [ cactus ]
Phoradendron flavescens
Piracanta
Pea ornaments them
Pistia stratiotes [ from Aquarius ]
Podofillo
Poinsettia, Star of Been born them
Poliscia
Tomato [ parts greens ]
Pothos, scindapsus
Primula
Q
-
-
r
Rhubarb
Ranuncolo
Robinia, false acacia
Ricino
Rododendro, azalea
Laciniata Rudbeckia Laciniata Rudbeckia
S
Sambuco
Bloody-thirsty (Canadian)
Sansevieria
Schefflera, brassaia
Senecio
Senecio succulento
Sofora (robinia Japanese)
Singonio
Spinacio
Buckthorn, spino oak
Spatifillo
Japanese Susino
Symplocarpus foetidus Symplocarpus foetidus
T
Tobacco ornaments them
. Tasso
Tossicodendro, rhus
Alfalfa
Maritime Triglochin Maritime Triglochin
Tulipano
U
Bird of the Paradise . Strelitzia reginae
-
V
Screw vergine, Canadian screw
Screw American
w
-
-
X
-
-
y
-
-
Z
Zygadenus venenosus
-


BACK TO THE ENGLISH FAQ' s PAGE - - It returns to the beginning - -


---


BACK TO THE ENGLISH FAQ' s PAGE - - It returns to the beginning - -

---

---


- - It returns to the beginning - -

---

WARNINGS:
This solo one list of potentially dangerous plants. I have collection for... putting of agreement my plants and Spottie. Pu and it does not want to be considered reliable for botanical references or veterinaries. You entrust yourselves EXCLUSIVELY to the VETERINARY for any poisoning. I pray to you, not hesitated!