List of dog breeds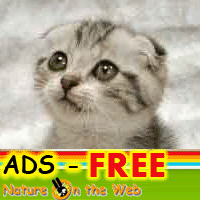 THANKSES
we thank FLOPPY ( http://www.minitaly.com/floppy ) in order to have to us supplied the authorization to use the material contained in their situated one.
This document one translation of "outside-world FAQ", originally compiled from the newsgroup American rec.pets.cats , for the newsgroup it.discussioni.animali.gatti (channel IRC # IDAG on IRCnet).
It originates them pu to be reperito near the URL:
http://www..zmall.com/pets/cat-faqs
and relative to the 11 version of March 1997.
The translation be carried out with the authorization of the curatori of the faq originates them from Micia ( miciaetc@geocities.com ) and pu to be modified without the permission of the authors of the rows it does not originate them or of the translator.
The last version (in English) of this FAQ pu to be obtained to the address:
http://www.zmall.com/pets/tittle/pets/cat-faqs/homepage.html .
The different you leave (ASCII) of the FAQ are archiviate on serveur rtfm.mit.edu (18.181.0.24) in the directory /pub/usenet/news.answers/cats-faq.